Air Conditioning Systems
Please note:
We design custom systems if your property needs it.
Contact us.
1. Residential Air Conditioning Systems
Conditioning & Heating & Hot Water Small Ductless Heat Pump Chillers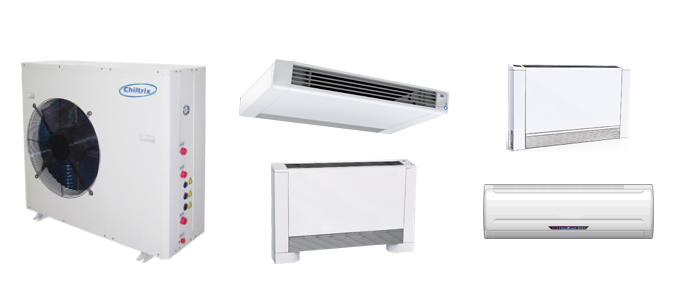 Clockwise from left to right:
CX30 2.5 / 2.0 Ton self-contained R410a chiller heat pump.
IPLV Cooling COP 5.15 EER 17.59 Cap. 19,484 BTU
NPLV Cooling COP 5.64 EER 19.27 Cap. 23,054 BTU
NPLV Heating COP 5.97 Cap. 30,538 BTU
Supports up to 7 indoor units per system. Five sizes of indoor units range from 2,600 BTU to 11,500 BTU for use in ductless or mini-split chiller configuration with no lineset limits. The CX30 also works with solar or hydronic floor heat, boilers, or central HVAC design. Stackable up to 10 units.
Free Water Heating!
Get up to 70% of your annual water heating energy for free.
Psychrologix™ Controller
includes DHC (Dynamic Humidity Control) function to dynamically control humidity and operate the chiller well above its already high IPLV efficiency rating.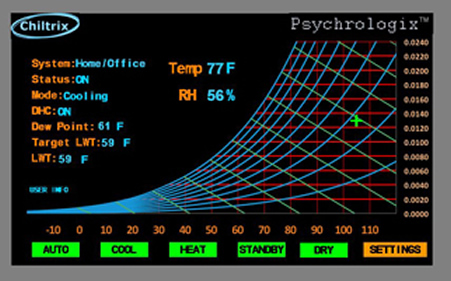 Controller dynamically manages compressor speed, pump speed, fan speed, loop temperature, and more. The Psychrologix controller also includes many automated and programmable features including backup heat, auto reset, automatic changeover, vacation mode/dry mode, password protection, alarms, hot water heating control, and much more.
Ultra-Efficient R410a Reverse Cycle Chiller
Ultra-Efficient R410a Reverse Cycle Chiller w/ DC Inverter Compressor, DC Inverter Pump & DC Inverter Fan Coils. MODBUS capable.
Ductless, Ducted/Central, or Hydronic Compatibility. Ductless Configuration Eliminates Duct Loss and Duct Work Cost. Stackable to 4, 6, 8 Tons. Sealed, Self-Contained Outdoor Unit. No Lineset Limits, Low Cost Installation.
Save 70% on your annual water heating costs. Let the Chiltrix chiller built-in water heating function be your primary source of hot water and get a discount of 70% or more on water heating costs.
2. Commercial Air Conditioning Systems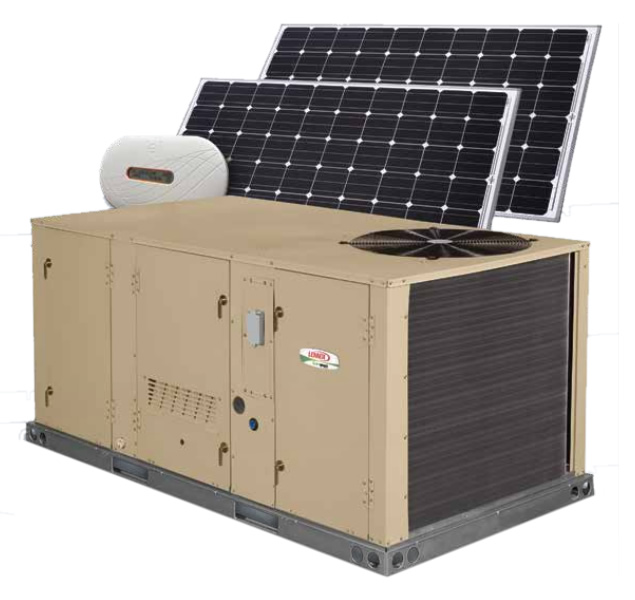 Smaller Mini Split Option