Customized Heat Recovery Systems
Please note:
We design custom systems if your property needs it.
Contact us.
We can water-cool any air conditioner, large cooler or freezer, or heat pump system turn them into a source of free hot water. System connects to one or two compressors and can connect to any hot water tank.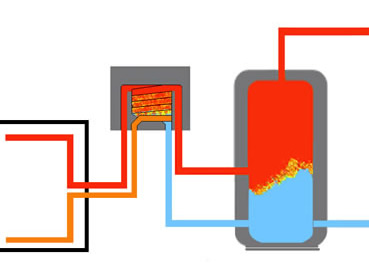 Remote units can be installed indoors or outdoors, on the roof, or wherever the compressor is located. That means that the refrigerant lines can be very short and the system is quite simple to install.